Most Preferred Gyms in Boca Raton for Ultimate Fitness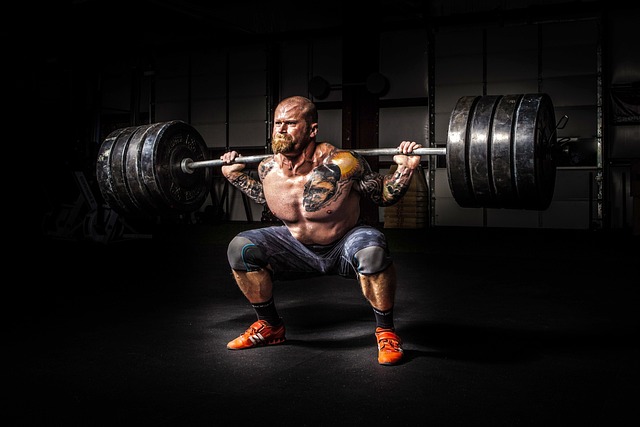 Boca Raton is home to a thriving fitness culture. There are many boutique gyms in the area that cater to different types of workouts. Some of them include Pit Fitness, a high-intensity interval training facility that provides a challenging and fun workout.
Other fitness facilities offer group classes and personal training for all ages and abilities. These include Johnny O's Gymnasium, a South Florida outdoor training facility. Here are a few of the best gyms besides The Polo Club of Boca Raton fitness centers.
YouFit Gyms
YouFit Gyms is a personalized, inclusive gym experience at an incredibly accessible price. Their results-driven facilities include endless cardio machines, state-of-the-art rigs, grass-like turf for functional training and stretching, saunas, and on-demand classes. They also offer small group training led by a personal trainer and personalized fitness plans.
YouFit Gyms is always clean and stocked with plenty of equipment, even during peak hours. They have updated floorplans to encourage social distancing and provide members with more space between pieces of equipment. They also have increased cleaning and disinfecting routines, particularly in high-touch areas. They also have varying capacity limits to discourage crowding.
CrossFit Onus
CrossFit Onus is a great gym with amazing coaches and members. Its clean and well organized with top notch equipment. It also caters to people at all levels of fitness from complete beginners to olympic lifters. The coach Steven really cares about technique and makes sure that everyone is pushing themselves without risking injury.
Group classes are one-hour long and include a warm-up, skill practice, and the workout of the day. The coach will guide the class through the movements and scale the amount of work to match each person's ability. The workouts are constantly varied and will prepare you for any physical contingency.
Johnny O's Gymnasium
Johnny O's Gymnasium is located in Boca Raton, Florida and is known for its outdoor training area. It is the largest outdoor training facility in South Florida. Members can take group classes, flip tires, or do lunges in the outdoor area. The gym also offers personal training and nutrition coaching.
Johnny Olsen has been in the fitness industry for over 45 years. From a Personal Trainer to a Fitness Model, he has worn every hat in the industry and knows how to create immediate results. His goal with Johnny O's Gymnasium was to build a community-focused training center that could help anyone achieve their goals.
Pure Barre
Pure Barre is a full body workout that tones and lifts the seat, thighs, and core. This low-impact exercise uses the ballet barre to perform small isometric movements to target muscle groups. The workout also includes a warm-up and cool down sections. The exercises are designed to build long, lean muscles without bulk. It's normal for your muscles to shake during the workout – that means you're working them hard!
While it is mostly women who take classes, you can find men taking the workout too. Instructors are proactive about suggesting modifications for wrist, knee, and shoulder injuries.
SPENGA
SPENGA is a fitness studio that provides group classes in a fun atmosphere. Its workouts are a great choice for all levels of fitness, from beginners to those who have been working out for years. Their prices are a little higher than Orangetheory, but their contracts and single class drop-in fees are more flexible.
SPENGA workouts combine three essential components of fitness: cardio, strength, and flexibility. The routine changes every 20 minutes, so you never get bored. You also have the opportunity to use plyometric platforms and hand weights during the session. In addition, the studio uses a relaxing essential oil blend to create a peaceful feeling at the end of your workout.