Private Dining Rooms Brisbane for Exclusive Eating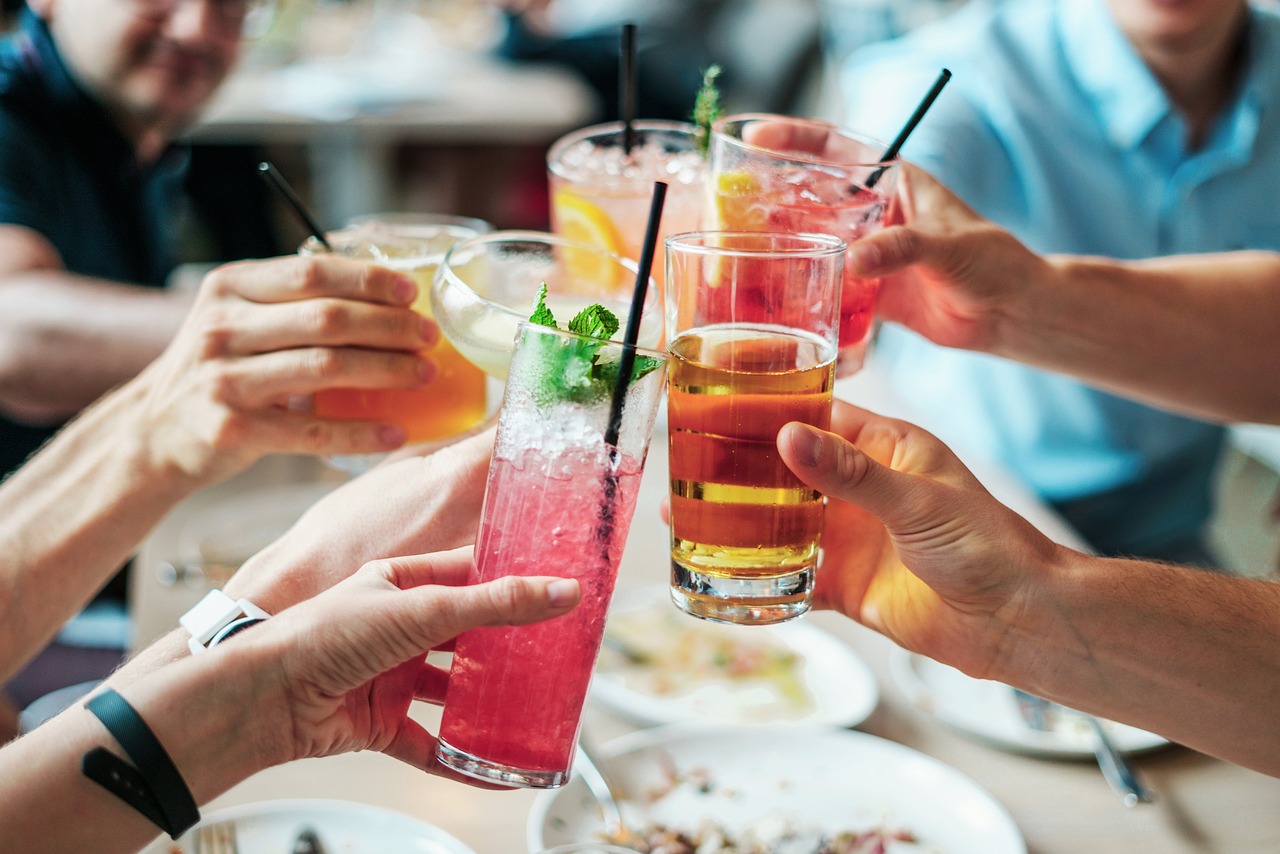 Whether it's an intimate family dinner or a corporate schmooze, Brisbane has some of the best private dining rooms to cater to your every need. These venues are sure to impress your guests with world-class cuisine and 5-star service from elite events teams.
Design studio Space Cubed has captured the feel of Mediterranean cities from Barcelona to Beirut. The dark timber walls and parquetry inlay floors are accented by wisteria and olive trees. Here are some of the best places with private dining rooms in Brisbane.
Kenjin
Whether you're celebrating an occasion with the family, impressing clients or simply wanting to take your dinners up a notch, a Brisbane private dining room can help you achieve that. These restaurants are like a home away from home, only with people to wait on you hand and foot – and top-notch food!
Located in the heart of the city, Kenjin is a culinary experience unlike any other. The venue is divided into two key areas – the restaurant and bar space decorated with Japanese-inspired decor (including koi murals on walls and decorative cherry blossom trees) and a nightclub called "Kenjin After Dark". Its modern interiors and intimate furnishings make it perfect for small to medium-sized functions, and it also features breathtaking views of the Story Bridge.
The ecco dining room is large enough for 10 guests and offers privacy with a dedicated wait staff and full AV equipment. It can be used for seated or stand-up events, and includes private access to the bar and outdoor terrace. The octagonal-shaped room has parquetry inlay flooring and walnut timber walls, as well as a curved bar.
The Moo Moo private dining room is a tribute to their most precious product, angus beef. It is a dark timber and black table cloth setting and has designer light fittings. It is perfect for lunch and dinner.
e'cco
The best private dining rooms brisbane offer an impressive blend of quiet intimacy, blissful views and exquisite cuisine. The menus are carefully crafted and highlight the best of Brisbane's surrounds with incredible wine lists to match. These venues also make the experience extra special by creating a sense of occasion with unique decor and immersive atmospheres.
e'cco, for instance, sits in a historic warehouse on the fringe of the CBD. It first opened in 1995 and grew to become a Brisbane institution thanks to its pared back take on contemporary bistro dining, bold décor and much-lauded wine list. The new location at Haven in Newstead offers even more opportunities to enjoy e'cco's signature food and service.
You can dine with the entire clan in this elegant spot that's inspired by 1920s prohibition bars. The roomy, opulent venue offers private rooms that seat up to 32 guests for seated dinners or 40 for canape cocktails. The elegant space features Mercedes murals and bright, open light fixtures with teak handmade wooden furnishings.
Head to this boutique restaurant for a private dining room in a city centre laneway. The elegant space can seat up to 16 for a long French-provincial table with a brick fireplace and dazzling chandelier. There are also tables in the adjacent dining room and cellar that can be booked for larger groups.
Settimo
The latest from Melbourne restaurateur Guy Grossi, Brisbane's Settimo is a love letter to the Amalfi coast. With every pasta twirl and sparkling limoncello spritz, the restaurant channels its namesake — Italy's most celebrated coastal region – from the tang of grilled swordfish to the sweetness of ricotta-stuffed cannoli.
The show-stopping arrival, serving breakfast, lunch and dinner in the 150-seat space, is sure to add a new perspective to Brisbane's world-class dining scene. A line-up of coastal-inspired dishes infused with Grossi's signature Italian flair and intuitive service will be showcased in the elegant yet warm, airy setting.
Designed by Mills Gorman Architects, Settimo's aesthetic is inspired by the sun-soaked Italian coastline and its smattering of colourful villages. Split-face stone, terrazzo and custom-designed terracotta are nods to the aquamarine waters and cliffs of the Amalfi coast while muted tones, handmade brick and timber accents reflect the terraced hillside towns. Pops of lemon yellow and pastel blue evoke the seaside vibe.
The name of the restaurant, meaning "seventh" in Piedmontese dialect, is a nod to both the comune's proximity to Turin (seven Roman miles) and its historic significance as Rome's seventh-century capital. Its meaning is further underscored by the restaurant's bespoke wine list curated by sommelier Deniz Hardman (formerly of Nobu). The list offers a diverse range of international and Australian wines, including several Granite Belt drops.
Blackbird
Blackbird Bar, Dining and Events offers a range of gorgeous unique private function spaces that are perfect for a wedding. These function areas feature stunning sweeping views of the Brisbane River and Story Bridge. The venue also has a team of professional event managers that can handle every aspect of your big day. Whether you want to host a formal dinner or a cocktail reception, the venue can accommodate your needs.
The Champagne Room is a beautiful and intimate space that can seat up to 12 guests. Surrounded and emerged in Blackbird's finest collection of wines, the room features plush leather furniture and a feature "bathtub chandelier." The Champagne Room is ideal for those looking to enjoy opulent luxury for their private dining event.
Located at the Riverside Centre in Eagle Street, Blackbird has stunning views of the Brisbane River and Story Bridge. Whether you're hosting a special birthday or engagement party, this restaurant will provide an unforgettable experience for your guests. The menu is created by Group Executive Chef Jake Nicolson and includes a range of delicious dishes that are both contemporary and well priced. In addition to the delicious food, the venue boasts a selection of award winning wines from Group Sommelier Penny Grant.
The Heritage Room and Terrace room can be combined for larger groups, with a capacity of up to 96 seated guests or 180 for cocktails. The Deco Room overlooks the Riverside Centre precinct and is the largest private dining space. It can accommodate up to 28 seated guests and has a more modern aesthetic.