The Best Restaurants in Brisbane City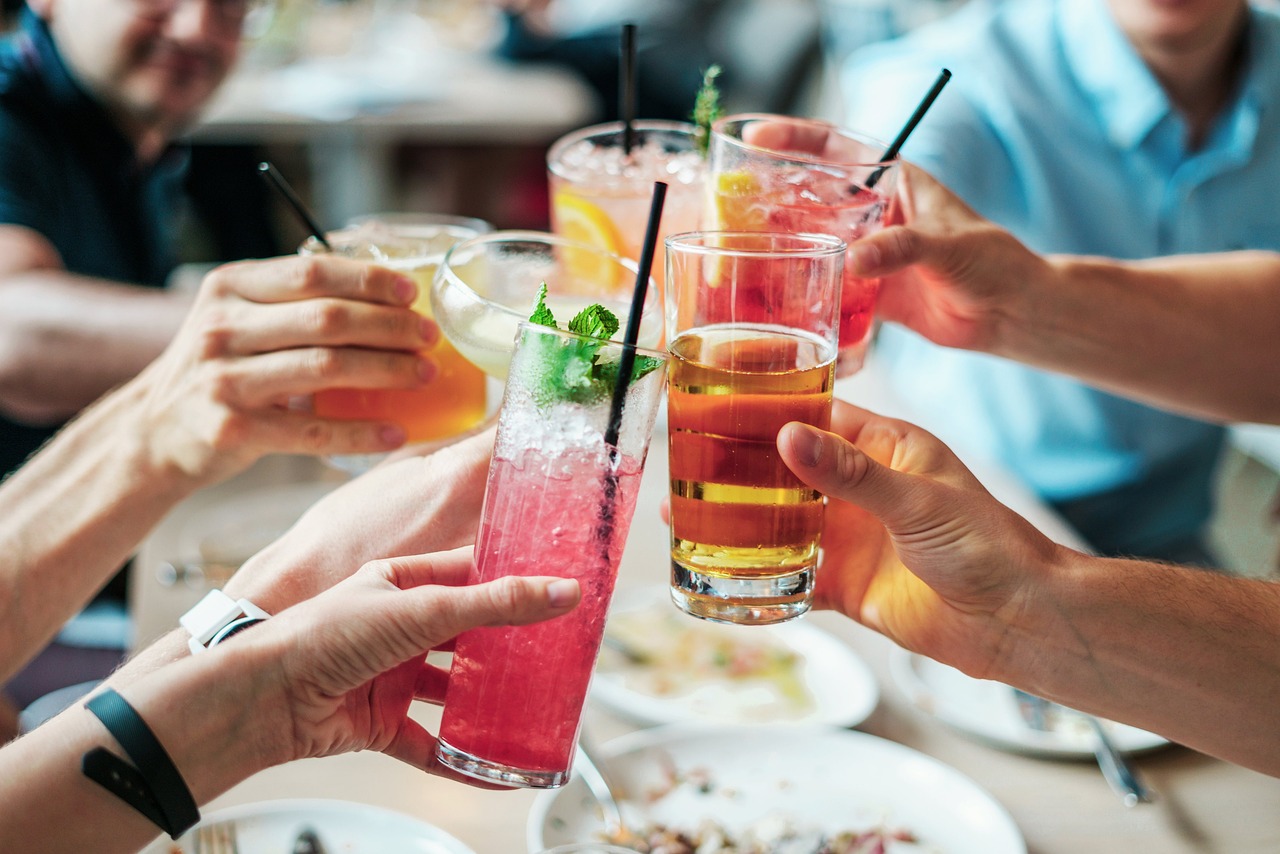 The best restaurants in Brisbane city are as varied as the vistas. Sleek spot Settimo kneads and folds fresh pasta into delicate tortellini and silky ribbons of fettuccine.
Dine at a heritage-listed landmark with a modern menu that heroes local produce. At Patina, eye fillet with smoked potato and mushroom is paired with wines from their own onsite cellar.
OTTO'S
OTTO is the kind of restaurant you go to when you're trying to impress your in-laws or your date, with a menu that features classy Italian fare cooked simply. Since opening in 2016, OTTO Ristorante has captivated Brisbane diners with a contemporary approach to Italian cuisine that honours classic flavours and let the ingredients speak for themselves.
The restaurant is situated on the fourth floor atrium of DEXUS Property Group's 480 Queen Street building and overlooks the river and Story Bridge. Former OTTO Sydney sous chef Will Cowper oversees the kitchen and the menu, which is loosely inspired by southern Italy.
The wine list is also driven by a passion for quality and simplicity, with ex-E'cco sommelier Alan Hunter in charge of the cellar. Expect dishes such as beef carpaccio with truffle dressing, aioli, capers, parmesan and rocket; black and white tagliolini, Moreton Bay bugs, basil and cherry tomatoes; and baby barramundi fillets with salsa verde.
SOUTHSIDE
If finger-lickin' fried grub and Yankee 'tude tickle your fancy, head to Coorparoo for American-inspired eatery California Native. They offer the usual suspects – think burgers, tacos and those things called hoagies that are far better than they sound.
Southside shouldn't exist. The new inner-city laneway eatery, from the team behind Gold Coast fave Rick Shores, sits under a concrete train bridge and features a design that's a cross between a ruined jungle temple and a concrete industrial warehouse.
Across two sittings, mother-daughter duo Mas & Miek will unpack their ceramics during a masterclass before using their wares to plate up hiramasa kingfish, wasabi chicken and chives dumplings and wakame potato and truffle spring rolls. This one-off dinner will also feature matched wines from Australia and beyond.
BLACK HIDE
Located in the historic Treasury Building, Black Hide takes its name from a custom lasso light fixture and a "knife wall" where personalised steak knives of frequent guests are displayed. Part of the Gambaro Group, it offers an ode to Queensland beef with world-class steak cuts and a mesmerising selection of share plates.
The space, a dramatic ode to paddock-to-plate, showcases a luxurious atmosphere where a moody grey colour palette and banquette dining areas ooze intimacy. Double height up-lit ceilings and large boutique display cabinets of aged wine and steak create a divinely rich experience.
Kick things off with yellowfin tuna, black vinegar dressing and wakame, then dig into wagyu or Stanbroke Beef steaks – from a perfectly grilled skirt to a swoon-worthy 1,200g tomahawk. Round out the meal with a burnt Basque cheesecake, cherry sorbet and honeycomb.
DOGTAP
With 94 bars globally and a reach that spans continents, Scottish craft beer trailblazer BrewDog has finally arrived in Australia. Launched Thursday, DogTap Brisbane pours beers and dishes up burgers and pizza in an industrial-themed space, complete with street art, a beer cellar and a 485-square-meter riverside patio.
Drinkers can try the brewery's first Australian brews, and learn more about the company's craft beers at Beer School. The new taproom also offers tours of the new state-of-the-art brewery, which will kick off local production in January 2020.
A classic menu of burgers, salads and buffalo wings complements the beers. The restaurant also boasts a range of special deals, from 2-4-1 drinks on vegan Mondays to unlimited buffalo wings on Wednesdays. In addition, guests can play games like Jenga and chess on the large outdoor tables.
THE SOUND GARDEN
The Sound Garden restaurant is a new addition to Fortitude Valley's Brunswick Street Mall, and a big one at that. The 770-person venue – the latest from Mantle Group Hospitality, the people behind Jimmy's on the Mall and several Pig 'N' Whistle pubs around town – is a mighty bar, restaurant and music space all in one.
The opulent fit-out by local architecture firm Hogg & Lamb is seriously dressed to impress. Inside, you'll find timber floors and tan leather booths, while a seven-metre-tall ficus hillii tree anchors the moody interior.
Head chef Craig Watson has crafted an easygoing bar-food menu of share-style eats and burgers, plus cocktails. Expect to sip on local beers and spirits alongside a hefty list of music-themed tipples, overseen by venue manager Davor Djuric.
ALLONDA
A row of wine bottles wraps around the seafood bar at head height at Allonda, the laneway restaurant founded by hospitality entrepreneurs Sebastiaan de Kort and Kevin Docherty. It might be a bit of an homage (there's even a Nota-themed sour made with Frangelico on the cocktails menu), but conceivably it also gives the 90-seater some credibility by association.
The restaurant's menu highlights seasonal Australian produce with dishes such as Western Australian scampi with roasted tomato butter, risotto all'onda, and a black onyx rib eye from Rangers Valley served with brown butter mayonnaise. Sommelier Yanika Sittisuntorn oversees the 90-bottle list with a range of styles from sultry reds to lighter chilled options.
There is a FREE City Loop bus that runs in two directions from all red City buses, or you can take a train or jump on one of the many river-based CityCats. You'll need a Go Card which you can purchase from most newsagencies and 7Eleven stores.
JUJU BAR & DINING
Juju Bar & Dining is a refined but casual restaurant that serves up top culinary experiences. It celebrates the multiculturalism of Brisbane's southside with a menu of East Asian fare that'll keep you coming back for more.
The slinky new spot at the Divani Caravel Hotel is all about ambiance, with a moody fit-out featuring black marble tabletops and ebony wood-planked walls. The restaurant seats up to 115 and aims to sweep guests off their feet with bespoke cocktails and cuisine.
The kitchen's menu features dishes like a fresh egg salad with shokupan soldiers, sake dry-aged roasted duck and a charcoal-fired wagyu cap with carrots, white balsamic and North Queensland peppercorn jus. Two set menus change regularly with seasonal and local produce. The wine list spans the globe and is dominated by small, family-run producers.