Types of Restaurants for Travelers and Tourists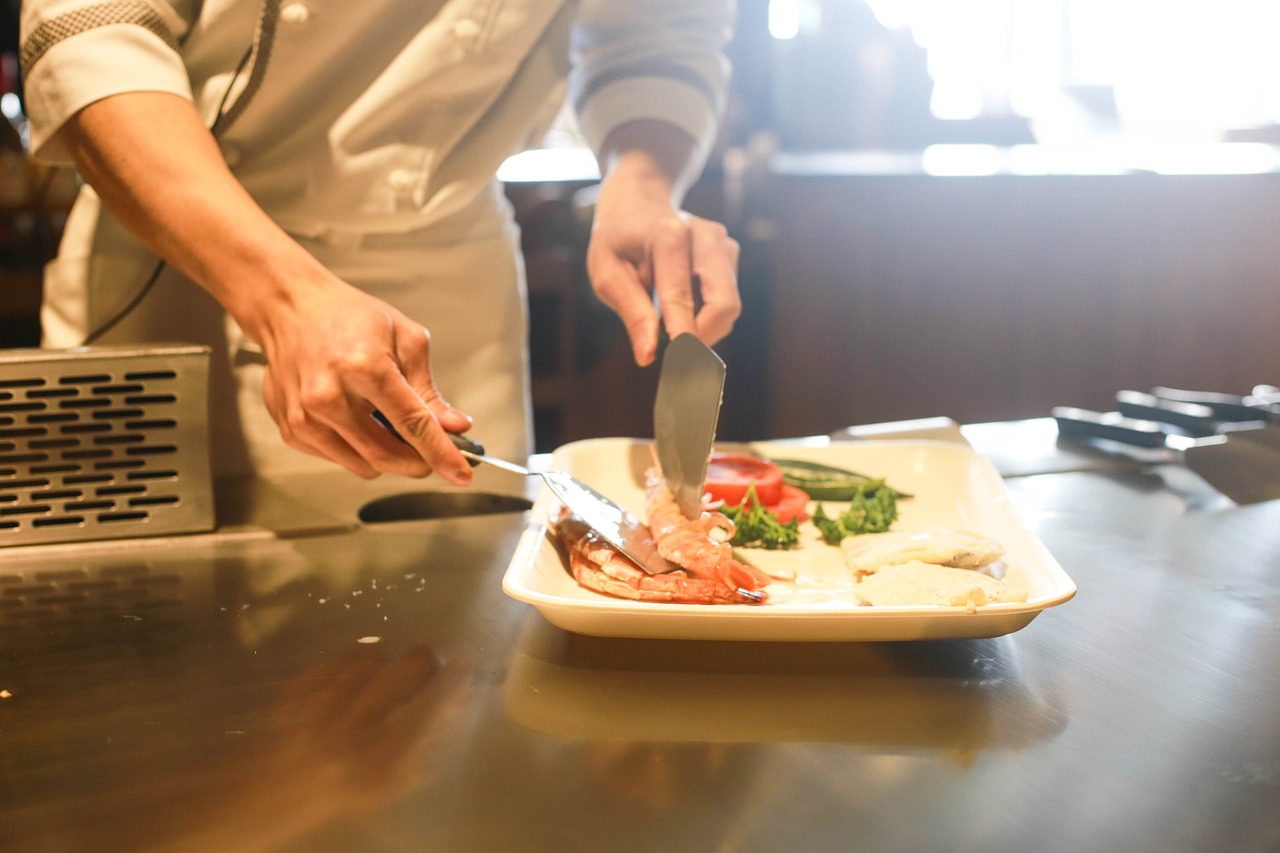 A restaurant is a place where people pay to sit and eat food. They range from inexpensive fast-food chains to high-end restaurants.
Baby boomers tend to visit upscale, trendy restaurants. They are also a significant customer group for mid-priced family restaurants and casual dining establishments.
The COVID-19 pandemic caused many restaurants to change their business models and take contingency measures. However, customers are now returning and the industry is growing.
Types
There are many different types of restaurants. Some are more popular than others, and some have a specific culture or history that defines them. Some are very casual, while others have a more formal atmosphere. Some specialize in a certain type of food, while others focus on creating a unique dining experience for their customers. Some restaurants even have a theme, like being completely plant-based or supporting local farmers.
Quick-service restaurants, also known as fast-food restaurants, offer lower-priced menu items that are conveniently available to grab and go. They often have drive-through windows, but may also provide seating. They are one of the most popular restaurant types in America.
Family-style restaurants are a subset of casual eateries that serve large portions designed to be shared by larger groups of diners. They tend to specialize in ethnic foods.
Bistros are small, moderately priced restaurants that feature French cuisine. They can be found in cities and are known for their quaint, home-cooked feel.
Churrascaria, which are also called rodizio restaurants in Brazil, feature grilled meats served on skewers by servers. They are typically located in malls and airports and offer a unique dining experience.
Pubs and bars are restaurants that usually feature limited menu items that pair well with alcoholic beverages. They are often more casual than other restaurant types and offer a relaxed environment for drinking and socializing with friends.
Michelin Stars
The Michelin star is one of the most coveted distinctions in the restaurant industry. It represents culinary excellence and is awarded by the Michelin Guide, a famous publication that originated in 1900 as a field guide for motorists and has since grown into one of the most widely respected guides to restaurants worldwide.
To earn a Michelin star, restaurants must pass a meticulous evaluation by an anonymous inspector. The inspectors focus on a range of factors including food quality, mastery of cooking techniques, and the personality and originality of the chef. They also look at a restaurant's overall dining experience, including service and the presentation of dishes.
Michelin star status brings unmeasurable joy when it's awarded, and utter agony when it is lost (even the ruthless Gordon Ramsay has admitted to crying over losing his stars). The process of earning stars takes years and involves a lot of traveling to different restaurants. There are only 120 Michelin inspectors worldwide, and they must be completely anonymous so that restaurants do not know who is visiting.
In addition to the stars, Michelin gives out Bib Gourmands for restaurants that offer quality food at value prices and Michelin Plates for restaurants that are a good choice for a quick meal. The publication also has a green star for restaurants that minimize their environmental impact.
Gastropubs
Gastropubs are a popular pub-slash-restaurant hybrid that first appeared in England and Europe in the 1990s. These bars-slash-restaurants are known for their high-end chef-driven food in a chill pub environment. The concept bridges the gap between pub grub and fine dining, attracting a large group of customers that want to enjoy a quality meal with their beer.
The gastropub menu is typically a mix of comfort foods and cultural classics that have been given a sophisticated twist. Typical dishes include adaptations of pub staples like fish and chips or shepherd's pie, along with other unique meals such as roasted duck breast or grilled octopus. They also tend to offer a wide selection of hearty, rich desserts.
Since the "gastro" in gastropub stands for gastronomy, special care is taken when preparing and presenting the food. For example, salads may be presented with a drizzle of lemon and a molehill of scallions. Or, a simple sandwich might be served on artisan bread with homemade pickles.
In terms of beverages, gastropubs usually focus on craft beers and have a well-curated wine list. They are also known for their elevated non-alcoholic drinks, like freshly squeezed juices and spritzers. When it comes to managing inventory for both food and drinks, gastropubs typically opt for a hospitality point of sale solution that can automate manual tasks and help them track stock levels down to the last drop, avoid wastage, accept all payment types and more.
The Pandemic
Few industries feel the impact of a pandemic as much as restaurants. From QR code menus to delivery-only operations, restaurant owners have had to upend longstanding methods in order to survive the COVID-19 pandemic. Hundreds of thousands of restaurants closed during the outbreak, with sales dropping $240 billion from the previous year. The closures have forced restaurateurs to reinvent everything from business models to food safety protocols.
This paper utilizes econometric analysis to examine the relationship between the COVID-19 pandemic and restaurants' profitability, payroll costs, headcount, and indebtedness. It compares data from three sources: Yelp, SafeGraph, and the US Census. The Yelp data includes information on the status of restaurants, from closed to open, as well as a variety of other variables that influence restaurant business decisions. The econometric model accounts for a large number of independent variables, making it a useful tool for understanding the effects of the pandemic on restaurant businesses.
Many of the changes to the restaurant industry will linger after the pandemic has passed, especially in areas related to cleanliness and efficiency. Restaurants will likely take cleanliness more seriously, going beyond FDA regulations to take a proactive approach to disease prevention. Additionally, they may move toward a circular economy that eliminates waste and makes the most of resources. These innovations will make the dining experience safer and more sustainable than ever before.