Facts You Didn't Know About Real Estate Delray Beach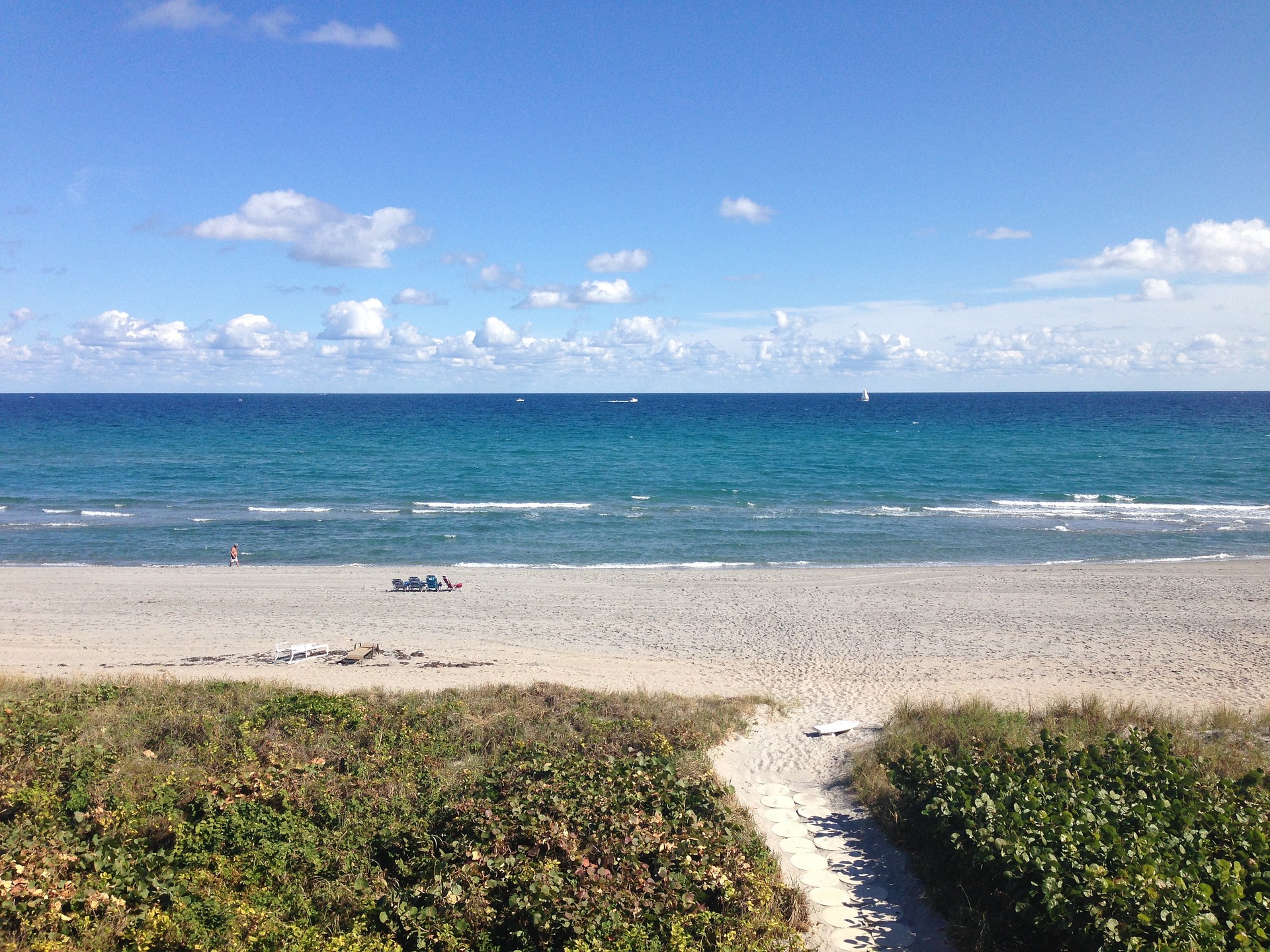 There are some facts that you may not know about real estate Delray Beach. If you are considering buying or renting a property, this article will help you make a more informed decision. It focuses on the various types of properties in Delray Beach, including downtown, Intracoastal, gated communities, townhomes, and even celebrity properties.
Downtown Delray Beach
The downtown area of Delray Beach, Florida is a bustling center for shopping and dining. Its proximity to the beach and Intracoastal Waterway makes it a prime destination for families and retirees.
One of the most popular areas is the Pineapple Grove Arts District. This area is a pedestrian friendly epicenter of the downtown.
Atlantic Avenue is the main thoroughfare of the district. It is lined with palm trees and brick sidewalks. There are numerous restaurants, stores, and nightclubs, as well as several museums. You will find national retailers as well as unique boutiques.
Another popular area is West Atlantic, where you will find several art galleries and small businesses. The Public Library is also located in this section.
Downtown Delray Beach is known for its many historic buildings, which have been restored to their original designs. These include the Seacrest Hotel, Sandoway East, and Delray Beach High School.
Aside from the traditional brick sidewalks and palm trees, "The Avenue" is home to several restaurants, clubs, and galleries. Several new buildings have opened in the past few years.
Delray Beach's nightlife scene is lively and exciting. A number of live performances, concerts, and other events take place in the Downtown Delray area.
For those interested in history, you will find the Delray Beach Historical Society's Museum. They host lectures, workshops, and guided tours. Their exhibits relate to the life of the people of bygone eras.
Downtown Delray Beach is also home to a variety of museums. The Spady Cultural Heritage Museum is housed in the former home of Solomon D. Spady.
In addition to the many things to do in Delray Beach, there are also a variety of neighborhoods to choose from. Some of the most desirable are the Marina District, Pineapple Grove, and the Downtown Delray Beach District.
Intracoastal properties
If you're looking for a beautiful home for yourself or a guest, there are many options in Delray Beach. You can choose from a variety of townhomes and condominiums. These properties are located in private enclaves with scenic views.
Condominiums in Delray Beach offer resort-style amenities. You'll find condos with oceanfront views and a private marina access. Many of these homes feature resort-style pools, lush tropical landscaping, gated security, and more.
The Intracoastal Waterway runs from Fort Lauderdale to West Palm Beach. It is the perfect place for luxury waterfront living. This waterway offers amazing views of the ocean and is home to a variety of boats, yachts, and mega-yachts.
A number of waterfront condominiums in Delray Beach provide direct access to the beach. Residents can enjoy cool ocean breezes and spectacular sunrises from their patios. There are also an extensive outdoor dining area and a heated pool.
Delray Beach homes range from newly built luxury developments to vintage bungalows in the historic Swinton district. All of the neighborhoods are within easy reach of a variety of shops and restaurants. In addition to the beautiful beaches, Delray Beach has a lively art and culture scene.
Those interested in real estate in Delray Beach have an impressive choice of waterfront condos and townhomes. There are also inland condominiums with lake frontage.
East Delray Beach is a great area to enjoy a waterway lifestyle in South Florida. The region has a small population of 65,000 residents but is close to Miami and Ft. Lauderdale.
Delray Beach is known for its beautiful beaches, award-winning golf courses, and lively nightlife. There are many other amenities available in this coastal community, including a world-class tennis center.
Town homes
If you're looking for affordable housing in the exciting city of Delray Beach, you might consider purchasing a townhouse. This type of real estate offers an appealing combination of affordability, spacious floor plans, and a low HOA fee.
Several townhome projects are located near downtown Delray Beach and the beach. Many features large patios and private outdoor spaces.
There are many popular neighborhoods to choose from, including Hidden Valley, Pineapple Grove, and Hunter's Run. However, some of the most popular townhomes in the area are located in the Downtown area.
These townhomes are often situated in a gated community, meaning they are secure and inaccessible. Some offer great views and outdoor space, while others are designed in an elegant and sophisticated manner.
In the townhomes of Delray Beach, you can expect to find an array of architectural designs. You can choose from single-family homes, two-story townhomes, and even multi-family units.
When it comes to price, Delray Beach, Florida has townhomes from about $229,000 to $5,250,000. The average home is 2,400 square feet, while the larger units are 3,000 square feet. Most townhomes have two or three levels of living. Depending on the location, they can include a garage and basement.
Buying a townhouse for sale in the Delray Beach area means you'll be close to many of the city's most popular parks and recreational areas. Plus, you'll enjoy easy access to Boca Raton, Miami, and Ft. Lauderdale.
Townhomes in Delray Beach are also a great choice if you're seeking a luxury residence. They offer a wide range of amenities, including private tennis courts, swimming pools, and pickleball. Besides, you'll have access to the many parks, shopping, and dining that the city has to offer.
Gated communities
Delray Beach has dozens of gated communities. They all provide 24-hour security and offer country club-style amenities. Many also include tennis courts, fitness centers, pools, and play areas for children. There are also some that allow pets.
Boca Falls is a popular golf communities in Florida. It offers a variety of amenities, including an Olympic-size swimming pool and a basketball court. In addition, it has several community clubs. Homes in this neighborhood are large. Usually, they are at least 2,500 square feet. Other communities in the area include Delray Racquet Club, Bel Air and Mizner's Preserve. All of these neighborhoods have tennis, fitness, basketball, and pools. Each has its own unique features.
If you want to be close to the beach, Delray Ridge is for you. Its homes are situated less than two miles from Atlantic Avenue. You can find a variety of floor plans with four or five bedrooms. Some floor plans even have an optional basement.
Another great option is Monterey Lake. This community is made up of single-story villas that have attached garages. These houses range from around $219,000 to over $349,000, depending on the size of the home.
Delray Ridge is also one of the most desirable new communities in Delray Beach. This community is being constructed by Ellis Builders. Their fresh designs make them stand out among other South Florida communities.
Delray Ridge is set to become the third-gated community in eastern Delray Beach. The homes in this neighborhood will be placed on more than five acres of land. Homeowners will enjoy unrivaled access to Atlantic Avenue.
Buying a home in a gated community is the best way to live in a safe and secure neighborhood. However, it's important to be aware of breed restrictions. Most communities do not allow aggressive breeds.
Celebrities who have bought or rented in Delray Beach
The list of celebrities who have purchased or rented real estate in Delray Beach is long and varied. From the WWE superstar John Cena to the retired professional wrestler Chris Jericho, the list is chock full of entertainment icons.
Whether they are just visiting or living the good life, the stars of the show tend to take their escapades to the Sunshine State. Some of them opt for a more permanent abode, while others hunker down in a Sarasota beachfront condo. But even if you're not a celebrity, you can still live in one of the state's most popular beach towns.
Despite a recent flurry of celebrity sightings in the Clearwater area, you can also find a star-studded population in the Boca Raton area. Actor Scott Stapp recently welcomed a son to the family, while WWE star Dwayne "The Rock" Johnson purchased a home in Southwest Ranches.
Another celebrity that resides in the Palm Beach area is novelist Carl Hiaasen, who owns a two-story home in Pelican Cove. In the spirit of the most important things, his house is also home to a whirlpool, an elevator, and a fireplace.
Not to be outdone, Rob Van Winkle flipped a number of houses across the country and landed himself on a DIY TV show. He is now a real estate investor and musician. His newest project, CarLoft, is a complex of two-floor condominium units. Among other amenities, the CarLoft boasts a garage showroom on the first floor.
While it isn't the only thing that matters, the following list of famous people in Florida contains some of the state's most impressive real estate finds. There are athletes, entertainers, and business people, as well as neophytes.